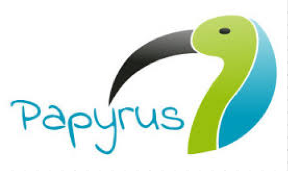 Cmind acquires Team Cyperus Commercial Offerings
June 21, 2017 – EclipseCon France, Toulouse – Cmind (cmind.io) is pleased to announce that it has acquired the Team Cyperus commercial offerings (team-cyperus.com).
Following this acquisition, Cmind becomes a one-stop shop for Papyrus commercial solutions. The Cmind commercial offerings covers, in a single commercial agreement, all of the aspects required to develop, deploy, maintain, and support Papyrus solutions in an industrial context. This includes a wide range of technologies such as basic and specialized versions of Papyrus (e.g., for Information Modeling, UML-RT, and SysML), development of DSLs, Xtext, model diff/merge, integration with Git, Eclipse Modeling (in general), Eclipse Platform, integration with Gendoc, and so on. It also includes training and support.
From a customer perspective, the main benefit of this one-stop shop solution is that it allows our client to enjoy having full access to an industrial open source solution without having to deal with the establishment and management of multiple supplier contracts. The management of the allocation of the different technical tasks to one of our partners/subcontractors is the responsibility of Cmind and is completely transparent to the customer.
"As founding Chairman of the Papyrus Industry Consortium (IC), I had the opportunity to meet with many organizations over the last years to present Papyrus and the Papyrus IC. It became very clear that the absence of real commercial offerings for Papyrus was a main obstacle to its broad industrial adoption", explains Francis Bordeleau, CEO of Cmind. "The creation of the Team Cyperus commercial offerings was a main step forward in the commercialization of Papyrus. Now, Cmind will move it to the next level by focusing on the marketing and on the coordination and broadening of the technical aspects covered by the commercial offerings. "
"As a founding member of Team Cyperus, I believe that the expertise brought by this acquisition will enable and provide better growth potential", explains Charles Rivet, senior product manager at Zeligsoft.
We look forward leading the broad industrial adoption of Papyrus by working with the Team Cyperus partners to develop a vibrant partner ecosystem focused on delivering complete Papyrus commercial solutions for different application domains. Companies interested in joining Team Cyperus can contact Cmind.
Cmind will be present at the Papyrus IC booth at EclipseCon France 2017 in Toulouse on June 21-22.
For more information, contact Francis Bordeleau by phone (+1 819 921-8762) or email (francis.bordeleau@cmind.io).